Looking For a Special Gift For a Special Maker/Creator?
Are you looking for some great gift ideas for a 3D maker creator? 3D printing and creating is growing more and more popular with each passing month. And with the holidays fast approaching, here are some of the more popular/useful items for that special 3D maker/creator in your life…or yourself if that's what you love to do! Please note, all of the Items listed are picked specifically to be compatible with most Creality Ender 3D printers. So, when you go to buy, make sure you know the brand of the printer you're shopping for. In addition, prices listed are averages researched at the time this guide was written and can always change.
Remember, even the more mundane looking items can be worth their weight in gold to a maker/creator. From stocking stuffers to that one big, special gift, I've got some great recommendations that are good for just about everything!
**Disclaimer – Some of the links are affiliate links which means I might get paid a small amount. But no worries, it won't cost you anything extra.
Let's start with something super basic. There are a lot of tools out there specifically made to remove finished prints from the print bed. But I found that rather than spending the money on a dedicated print bed scraper, I can get just as much use out of a simple two inch putty knife. Prices can range from $5 -10 while specific scrapers for print beds can reach $15+. In this case, going cheaper works just fine as I've been using the same one for the last almost three years and it's worked wonderfully for me. You'll want one with a nice flat edge and especially one that has a little bit of give in the metal as some complex or large prints can be a pain to remove.
Most 3D printers come with a small assortment of flat wrenches sized to fit the couplers and nozzles. And while there's nothing wrong with those, the lack of any grip you have while using them along with them slipping is definitely a pain on the hands. Look for something like this featured product with a good solid handle in a variety of precision sizes. This featured product is modestly priced, but honestly any precision wrench set could work just fine as long as they are smaller openings which will set you back somewhere around $20-30 normally.
Most 3D printed are designed to be fairly open air systems. With that being said, those small, space saving L shaped hex keys are nice if there is nothing else around. But, for something that gives you much more comfort and control, look for a set like this one featured. It has a great handle and reach and makes tightening a breeze. Look for a good set to be priced around $12-22.
Wire cutters are used for a number of things with regard to 3D printing. Chief among these is doing some fine trimming on finished products, removing 3D printed supports, and (for me at least) cutting the filament to a point so I can easily feed it through the extruder when I load new colors. A pointed cutting end is much more preferable to a rounded end. And even though you want the actual cutting end to be on the smaller side, look for some with larger handles for hand comfort. A decent pair of wire cutters will probably set you back around $5-10. Not bad considering that I personally just replaced mine after near three years of use.
A good maker/creator, especially one who uses his or her machine professionally, will always need something in which to store their tools and spare parts. Cantilever toolboxes work wonderfully given all of the small couplers, nozzles, and screws one would keep as spares. That's just the tip of the iceberg with regard to parts. Something with a combination of small compartments and larger areas would be ideal for those tools and items such as tubing that take up extra space.
Price ranges are hard to pin down on these seeing as how the sizes are so varied. But, a good, portable toolbox that isn't going to take up too much space should be in the neighborhood of about $30-50 depending on the material of the box and number of compartments.
This one can be a relatively pricey purchase but it is so worth it. Dremel tools can be used for a multitude of things. As far as 3D printing goes, these are used for precision cutting and grinding/smoothing, even larger cuts if needed. And the fact that they are relatively small, cordless (not all models), and the speed is easily adjustable, makes for a wonderful addition to a maker/creator's arsenal. While Dremel is a brand name rather than the type of tool, it is certainly one of the better brands out there. Specifically, the Dremel 8200 12 volt rotary tool is my pick. Battery life is great and for around $120-140 depending on where you go, you'll find that it comes with quite a lot in addition to the tool itself.
Some of the more annoying problems with a finished print are stringing and movable pieces getting fused together. Many print in place designs with moving parts can have this problem if the printer is not calibrated perfectly. A simple heat gun, preferably one on the physically smaller side, is a great way to soften the filament just enough to get the movable pieces actually moving and to take care of stringing problems. There are a number of different designs out there from a wand style to more of an actual gun style. It all depends on the user's comfort level and preference. I personally like the gun design, it's just easier to hold and maneuver.
This is one that would be a very good stocking stuff. Very inexpensive and something that I've personally used very frequently to assemble larger prints or fix any breaks that might come up. One thing to note here: get the gel glue, not the normal super glue. The normal has a consistency like water and from personal experience, it does not bond well and actually tends to absorb into filament, bleaching it in the process. While gel can still lead to bleaching if too much is applied, the consistency is much thicker and bonds extremely well. The best I have found so far is the Gorilla Glue Gel featured. Buy the XL version though. At about $6-7, that slightly larger container is great to have.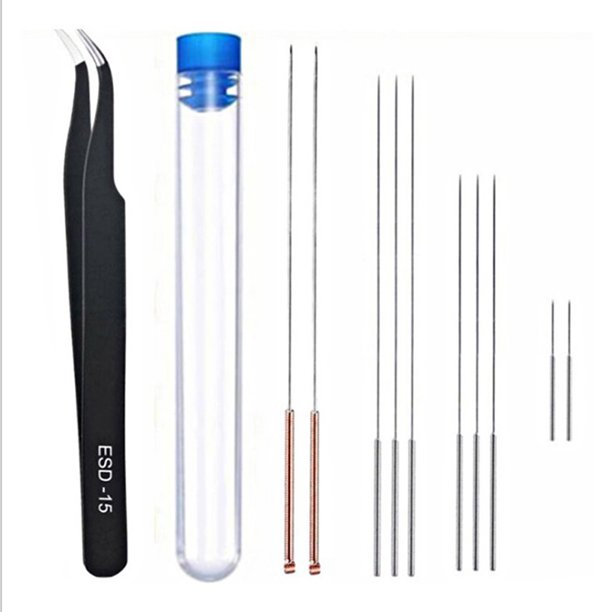 The less glamorous part of 3D printing is the cleaning and maintaining of the nozzle and the hot end. They can, and do, get clogged. And when they do, it's a real pain to clean them out. Nozzle cleaning kits are basically large needles meant to run up through the hot end and clear out any filament gunk clogging the opening. The nice thing about most sets is they come with very tools to guide the needle through, as well as a brush to clean off any excess filament that may have attached itself around the outside of the nozzle or hot end. Been there, had that, hate it. And at an average price of about $5-12, it's a bargain to keep the business end of your printer going. But if all else fails, there's always the next gift idea.
Cleaning nozzles can only go so far. After a few bad clogs or a failed print that is dragged along the print bed by a nozzle encased on melted filament, sometimes you just gotta know when it's time to flat out replace the nozzle. Personally, I prefer this to trying to clean a nozzle. Unless the clog is further up, nozzles are relatively inexpensive and in my opinion it's just as easy to unscrew and put a new one on as opposed to sticking a needle in and cleaning it. More often than not, 0.4mm is the most widely used nozzle size. Depending on the quantity being ordered, look for prices to range between $8-12. Don't be afraid to order a large quantity pack, they'll definitely all get used.
Depending on the 3D printer's design, this may or may not be a part that is needed. Some spool holders are built close enough to the hot end that they go directly in without a need for a tube to get them there. But, if it is something that is needed, the Capricorn brand is a great one to go with. Filament travels nicely through it and is kept well insulated and protected.
One problem with changing filament colors is the filament itself getting caught inside the tubing due to swelling. Luckily this problem is kept to a minimum with the Capricorn Bowden tubing. At an average price of $10-14, you are always supplied with more than enough and in most cases, a cutting tool is included as well as couplers to connect at both ends. One word of advice, use the provided cutter and not wire cutters to avoid the tube being crimped.
Factory supplied print beds do a well enough job. But I've found that there is just no substitute for this polypropylene material. While the magnetic beds that come with most Ender printers are okay, the polypropylene bed is very level and leave the underside of a print amazingly smooth and incredibly easy to remove after the print is finished. As opposed to plate glass where hairspray or glue is sometimes recommended to help adhere the print to the bed, I personally don't use any kind of adhesive and haven't for quite a while. They are one of the harder print beds to find, at least on Amazon. But, if the size will fit your printer, at an average price of $20, it's a great choice to go with.
Without the hot end, there would be no 3D printer. Just like the name implies, this is the end that the nozzle is connected to that heats up the filament. There are a variety of different types of hot ends made with different materials. Some come with all wires connected and ready to just plug and play. My advice is go with that. It's the easiest choice and at an average price of about $20, all it needs is to be screwed in place and wires connected and you're good to go. Just make sure whichever one you go with, make sure it's compatible with whatever model it is being bought for.
A number of factors can make or break a print. Not the least of which is temperature inconsistencies and wind drafts. These factors can cause filament to warp and prematurely detach from the print bed, potentially ruining a print that could be days in the making. Enclosure covers are a nice solution to that problem. As far as I am aware, there is only one printer that actually includes this standard, that printer being the Creality Ender 6. For all others, there are solid enclosures as well as the more commonly found fabric enclosures.
At an average price of about $50 to start, they can get a little pricey. But if your setup is in an area that is prone to cold drafts or near an exterior wall where temps can be inconsistent, it is a great investment to keep an even temperature for better prints. Note that the featured item is made for Creality Ender 3 and CR20 printers. Check your own dimensions before purchasing as this is not a one size fits all.
While not something is a modification or accessory to a 3d printer, this cool little gadget offers an extra bit of customization to existing 3D prints as well as an option to further create custom designs with more of a personal touch.For example, you just printed a movable dragon that looks amazing but you want to add some smoke effects. A 3D printer can do this but in most cases it's such a fine detail that they tend to break while printing. That's where these pens come in very handy. They run about $30-80 and can be a very cool addition to a maker's arsenal of tools. Tiny figures, cool personal touches on existing prints to further add your own style, there are a number of possibilities with this 3D print pen.
This is a great addition for the serious maker/creator. Creating a physical 3D design and need to transfer it to a 3D model for reproducing? A 3D scanner does a wonderful job of doing that. While certainly the priciest item on this list at $300 to multiple thousands of dollars, this item is something that mostly professional makers will probably be investing in. But, who's to say that anyone with a passion for 3D printing and creating wouldn't benefit from it? The investment is large, but the possibilities it affords are near endless and can give any maker, professional or not, the ability to do near whatever is in their imagination.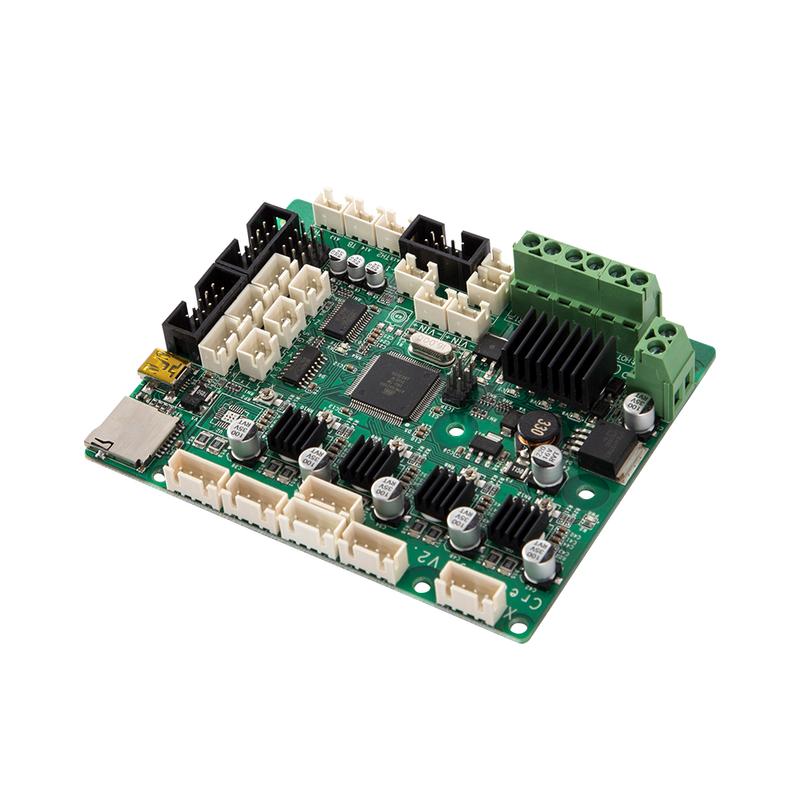 This is more of a convenience item than something necessary for parts or maintenance. But if you spend a lot of time working around a running 3D printer, it's really a worthwhile investment. It replaces the existing motherboard in your 3D printer's computer. Without getting into all the technical details, it helps to make the motors on the steppers run whisper silent. Anyone who's been in the room for hours on end hearing the whine and whirl of the motors can attest that at times it does get a bit annoying. It won't make it necessarily more efficient but the lack of noise benefit is worth the $35-40 price tag. This is a great replacement to any 3D printer's standard motherboard.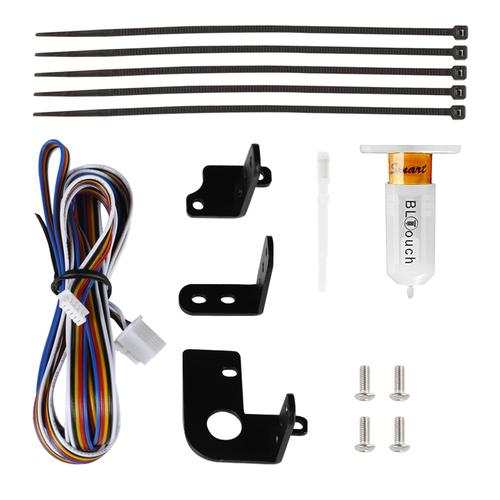 Half convenience and time saver, half necessity for creating good squish (yes, that is a technical term for 3D printing) and a level bottom layer. Most Creality printers come with a manual bed leveling feature that involves four cranks at each corner of the underside of the print bed. Leveling involves slipping a piece of paper between the the nozzle and the print bed and adjusting the cranks until you can just barely feel the nozzle dragging across the paper as you move it. It is a learning process to find the sweet spot for leveling and can take a while to get right. Luckily, for about $50, this little modification sensor can be attached to the printer that will do the hard work for you.
This little credit card sized computer provides an almost endless amount of possibilities for a 3D printer. One of the more popular uses for a Raspberry Pi with a 3D printer is to remote control and monitor it. Imagine starting a print job that will take upwards of four days while you go out of town on vacation. One day in and something goes wrong and you come home four days later to a messed up 3d print with globs of filament everywhere.
By using a Raspberry Pi to monitor and control your print, you could have seen the problem at the start and remotely stopped the printer and saved a bunch of cleanup and headache. Not bad for the relatively modest $80-ish price tag. Just make sure you verify that it works with your printer. Usually a Raspberry Pi 3B, 3B+, or 4B is ideal.
A good standby that will always be needed is extra filament. Without filament, all your printer does is dance around and print air. Personally, my normal standby colors are white, black, and brown. If you are shopping for someone, the choice of colors can be a bit overwhelming. But those three are pretty good colors to rely on.
There are also various material types to choose from. PLA is a great universally used material type and will work with just about anything. There are many different brands out there but normally a standard size spool (weighing 1kg) will run about $20-22. My recommendation is a brand called Inland. I've used many different tiers of their filament (mostly PLA and PLA+) and have been very happy with all that I've tried.
There is a lot more out there but these are the most popular and most useful items…in the opinion of this maker/creator. While Amazon certainly isn't the only way to buy, it's certainly the most convenient. Not a Prime member yet? Click here to become one and take advantage of their fast shipping and special Prime member only specials and lightning deals! Happy buying and happy holidays, and don't forget to check out my other posts!