Welcome to Reel Picks!
Looking for some recommendations for great films, I've got them. All out of ideas of what to watch? I've got some great ones for you! Wondering if a film is worth the watch and want an opinion about it? I got your opinion right here with my Top 10 Christmas Movies!
Christmas is a magical time of year, but who's to say that the so called non-traditional Christmas comedies (whether dark or not) or action films can't make this list? This is overall a nice all around list that truly has something for everyone. So, with that being said, here are my picks for the Top 10 Christmas Movies!
**Disclaimer – Some of the links are affiliate links which means I might get paid a small amount. But no worries, it won't cost you anything extra.
Honorable Mention
Yes, I do consider Die Hard a Christmas movie. But, being that everyone else seems to put this up high on their list, I'm only giving it an honorable mention because this was so much of an obvious choice. This is an action thriller that, at the time, no one really saw coming. Bruce Willis back then was a comedic lead, not an action lead, and he definitely turned some heads in this role. The film is set in Los Angeles as terrorist seize control of the Nakatomi Towers on the night of the company's annual Christmas party. It's a great meld of action and holiday cheer, or at least as much cheer as you can get in a shoot 'em up film like this.
Somewhat a Christmas movie, but more like the opposite of what all feel good Christmas movies should be like. This is a dark comedy in every sense of the words and revolves around two men's attempt to steal money from a mall by casing the store dressed up as Santa and one of his elves. It is completely hilarious and obscene. But it's Christmas and he's playing Santa, so it does at least deserve an honorable mention. If you're not much into traditional Christmas movies and are looking for a dark Christmas comedy, check this one out.
Yes, Ah-nold Schwarzenegger can do comedy. This is shown in a few different films, especially this one. Teaming up with none other than Sinbad on a quest to find the number one hot toy of the year because their kids asked for it and of course these dads never got them when it could have been done easily. But hey, if they did, we would never of had this wacky, weird Christmas comedy. If Schwarzenegger wasn't in the lead, it would still be funny, but his odd comedic talents (if that's what you want to call them) bring something special to this.
Whenever I see Tim Allen, I'll always think of Tim Taylor from Home Improvement. It's not a bad thing, the character of Tim Taylor was actually based on Tim Allen himself. So in essence, he's very very good at playing himself. His own personality shines through in just about everything he's in and this film is no different. When their daughter leaves the country for a Peace Corp assignment, Nora and Luther Krank make their first ever decision to skip Christmas and take a cruise rather than joining the Christmas spirit filled neighborhood in decorating for the holidays and doing all of their normal Christmas shopping and buying. This proves not acceptable for most as they have never done that and that leaves a big gaping hole in the neighborhood's decorations and leaves all of the businesses wondering why they're not buying from them. It all eventually leads up to the Krank's daughter deciding she actually will be home for the holidays and a bunch of last minute hijinks to get everything perfect all in one day. This is a newer addition to this list but a great one.
I am, admittedly, not a Will Ferrell fan. I used to be when I was back in college. But, I guess overmatching and changing tastes just got to me. But still, oddly enough, I found myself actually liking this movie. It doesn't crack my top five but it's still a surprisingly good Christmas movie and actually, surprisingly kid friendly considering Farrell hadn't done very many family friendly films. Like any Will Ferrell movie, it is entirely quotable from start to finish and actually features some pretty heartfelt scenes right alongside its snowball fights and sugar filled spaghetti scenes.
There have been many versions of this classic over the years but the original 1966 special will always be the best to me. Jim Carrey's Grinch is good don't get me wrong, but the original still wins out. The story and visual look is 100% Dr. Seuss and I love every bit of it. While it's not a feature film, rather a half hour short, that's all the longer it needs to be. That 30 minutes is filled with Christmas giving and magic and will forever hold a place in the hearts of many for years and years to come.
The Peanuts Gang, the tiny Christmas tree, Snoopy's decorated dog house. This is a wonderful family Christmas special that will never die. This one is also a 30 minute Christmas special just like the previous entry, but it is still one that deserves a special viewing every year, or multiple viewings a year. Just like all Charlie Brown specials, it has a great message and that's something that we all need right now.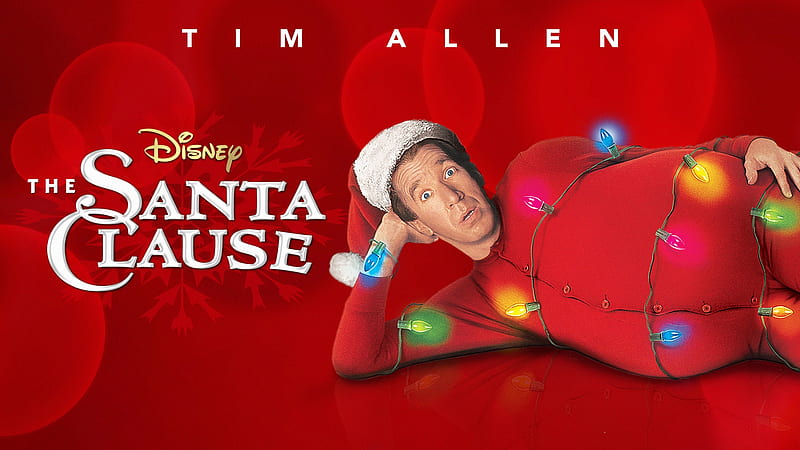 Tim Allen can do just about anything, and that includes being Santa. This isn't like your normal Santa Clause starring film being that it centers on a rather jerky (at first) dad who causes Santa to fall off his roof. After Santa disappears leaving behind only his suit, Scott Calvin's son asks him to put it on which he grudgingly does. This sets off a chain reaction that starts him physically transforming over the later months into the Santa Claus we all know and love. It's actually a great redemption story on top of a great Christmas film and without a doubt has Tim Allen's comedy written all over it.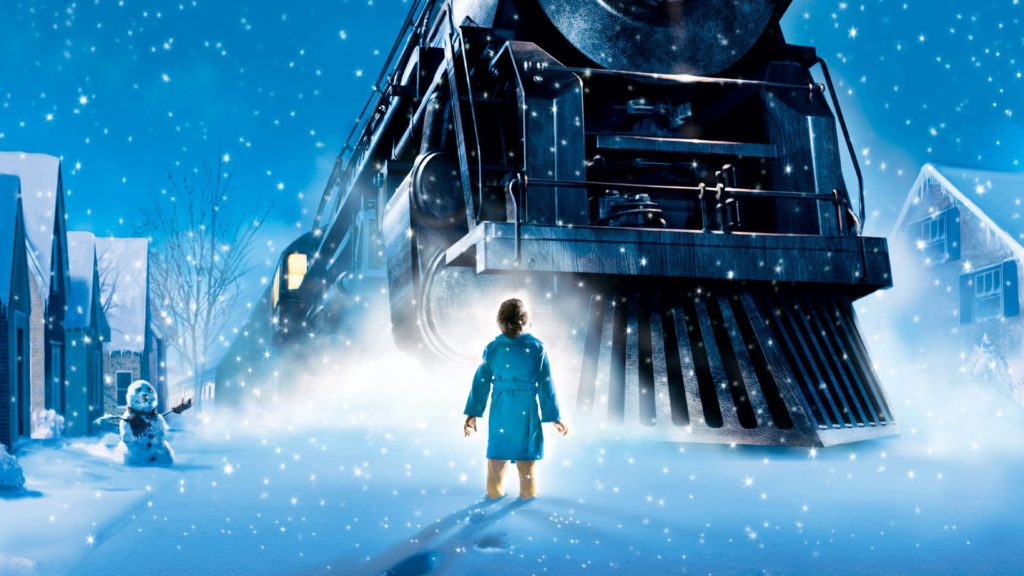 Motion capture may have been in its infancy here and some of the facial animations may look a little off. But nonetheless, this film completely captures the innocence and magic that the book it is based on tells, as well as adds quite a bit more in. There is something about this trip to the North Pole on Christmas Eve that will make even adults smile and get into the Christmas spirit. And the epic and completely whimsical score by Alan Silvestri perfectly accompanies the film and while it would still be good, it would not be near as memorable without the masterful music score that is written for it. This is a great modern retelling (even if it expands on it quite a bit) of a classic story and should be on any Christmas movie lover's list.
While this movie has definitely not aged well over the years, it remains mostly for nostalgic reasons one of my all time favorite Christmas movies. All of the actors played (some definitely overplayed) their parts to perfection. I still remember sitting and watching this movie multiple times a year as a kid because it just had such a magic about it. Definitely an 80s Christmas movie through and through but nonetheless worth checking out.
Who out there hasn't seen this one? Waiting…(cricket sounds, cricket sounds)… yeah that's what I thought. Home Alone showed every kid's dream of what they would do if they were accidentally left at home over the holidays. This movie and its sequel were instant classics when they were released and they are still as popular today as they were back when the first was released in the early 90s. Wow, I can't believe that was over 30 years ago. Paint cans fly, limbs get set on fire and burned, nails get stabbed into feet, and somehow Harry and Marv lived to do it all again a few years later.
You can't even think of Christmas without thinking of this Chevy Chase classic. It has been at the top of my list ever since I first saw it as a kid and still there hasn't been a Christmas comedy around that has come close to it. It's got some insane sledding, some extremely quotable lines, and Christmas lighting and decorating mishaps all around, and last but not least, a squirrel chase. What other Christmas movies have all that with a little bit of Aunt Bethany thrown in? This is also the only Christmas movie that will make you want to say the Pledge of Allegiance and sing the National Anthem. Confused? Check it out now! It's a classic that will never get old!
So there you have it! Being only a Top 10 list I know I left some out so feel free to comment below with your favorites! Stay tuned for the next Reel Picks Top 10 and in the meantime, don't forget to check out the other films that I have reviewed!